Meet The Staff ~ Leighton A. White, Inc.
Leighton A. White, Inc. believes that our employees are truly the best in the field. There is a strong history of longevity, which is a testament to their work environment and loyalty. Two of our foremen have recently reached their 35 year and 26 year milestones with Leighton A. White, Inc.! Those recently hired have been brought onto the team to fully round out the capabilities of Leighton A. White, Inc. Each person has been chosen because of their attitude and expertise, be it operating equipment, managing the office/business, estimating, laboring, or leading a crew.
Our team has a "can-do, make-it-happen" attitude that stands out in the construction industry!
---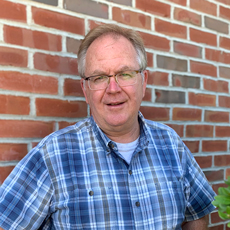 43 YEARS AT
LEIGHTON A. WHITE, INC.
Dale A. White ~ Company President, Business Development
Dale White has been with Leighton A. White, Inc. since its inception in 1978, and now fills the position of company president. His foundational belief is to build projects by plans and specs, using the highest quality products and expertise. Dale's personal high standards produce results that meet with the customer's approval. He has fostered a company culture of being approachable and of encouraging clear communication – between employees, customers and vendors. One of his strongest suits is "just making it happen" via his willingness to work with the client in coming up with unique & effective solutions to meet their needs.
Dale White and his team are licensed in New Hampshire as an Asbestos Disposal Site Contractor. Dale maintains his drain layer license and pipe layer certificate for Manchester and Nashua. The staff routinely updates their OSHA and MSHA safety certificates, First Aid and CPR training. Many employees are OSHA 40 certified as well. Dale takes pride in the company's many safety awards, and to this day is often overheard signing off with a crew member by saying:
"Remember - safety first!"
Dale has served in the following leadership roles in the community:
Member of the Milford Economic Development Advisory Committee since 2009
Elected to the Milford Water/Sewer Commission in 2010
Dale received the Souhegan Valley Business Leader of the Year Award 2014
In 2014 Dale was asked to join the Granite Bank Advisory Board (now Bangor Savings Bank)
Most recently he was elected to a Corporator position at the Bangor Savings Bank
---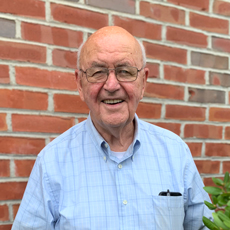 43 YEARS AT
LEIGHTON A. WHITE, INC.
Leighton A. White ~ Founder, Company Vice President, Semi-Retired
In 1978, Leighton White had a special "project" on his mind - to create a custom farming business that would provide services of the highest integrity and quality to its clients. The company quickly progressed into providing complete sitework services, and in keeping with the commitment to his initial vision, Leighton built a team of intelligent, hard-working employees dedicated to safety in the workplace. Early on, he saw the value of creating a network of loyal employees, suppliers, subcontractors, and engineers to provide an effective, above-standard response to our customers' needs.
Leighton brought to this "project" a 25 year career in the Real Estate/Engineering Department at PSNH (now Eversource). He specialized in real estate acquisitions, powerline layout, and coordination with field engineers and surveyors. In 2005, Leighton White received the 9th annual New Hampshire Construction Industry Ethics Award. To this day, he remains very active in the company, sharing his consulting, marketing, and financial expertise.
The company name itself portrays his stamp of approval on this ongoing "project"!
Leighton's memberships & licenses:
New Hampshire Real Estate Brokers license (1976 - current)
New Hampshire Master Electricians license (1976 - 2018)
Board of Directors of Associated Builders and Contractors (served for many years)
Member Involvement Committee of the Associated Builders and Contractors (served for many years)
CIBOR-NH Member (25+ years - current)
Milford NH Recycle Committee – was a member (10+ years)
Milford NH Zoning Board - was a member
Committee Member - site acquisition of both the Milford NH ambulance bay & the police station
---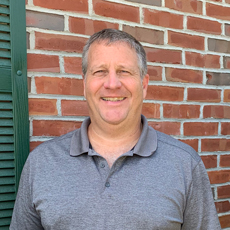 Jeff Deardorff
Vice President of Operations
Chief Estimator & Senior Project Manager
38 YEARS INDUSTRY EXPERIENCE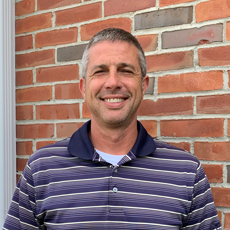 Colby Perham
General Superintendent
In Charge of Field Operations
23 YEARS INDUSTRY EXPERIENCE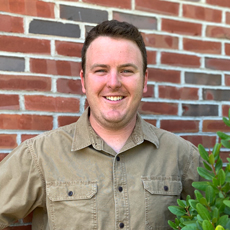 Austin White
Aggregates Manager
Oversees Aggregates & Gravel Pits
12 YEARS INDUSTRY EXPERIENCE
---
The Office Team
We've got a great office crew and they're an integral part of our success at Leighton A. White, Inc. They focus on coordinating all the details and keeping projects flowing smoothly.
Office Team (clockwise from top left):
Chantel Fulmer ~ Administrative Assistant
Micki Quinn ~ Business Manager
Wendy Trombley ~ Bookkeeper
Laura White ~ Administrative Assistant
Judy White ~ Administrative Assistant (seated)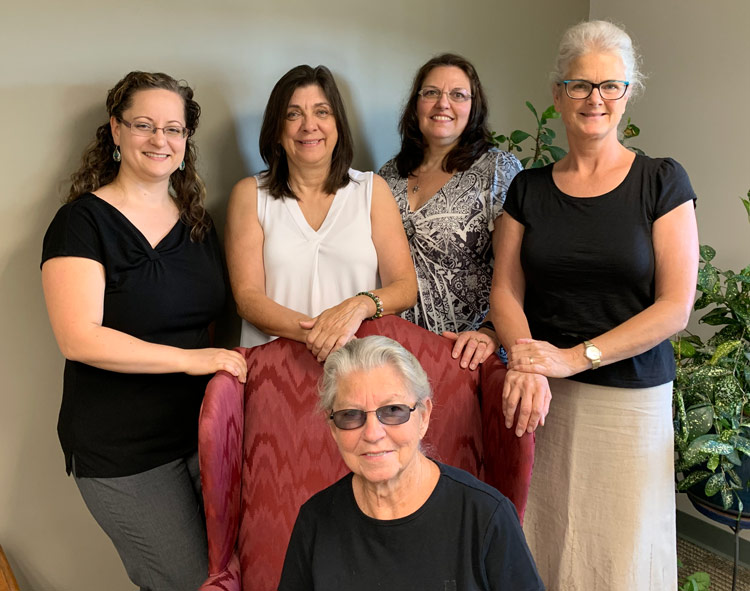 FAMILY OWNED & OPERATED • ESTABLISHED 1978
Excavation & Sitework: Commercial, Industrial, Municipal, Residential
Underground Utilities • Communications Site Development & Maintenance
Landscape & Construction Materials Sales & Delivery (New Hampshire & northern Massachusetts):
Screened Loam, Gravel, Sand, Stone, Fill, Top Soil, Aggregate, Crushed Concrete, Stone Dust, Presby Sand, RAP
Member:
Association for Facilities Engineering
Member:
Associated Builders & Contractors
WE ACCEPT:
Areas served include, but are not limited to: Bedford NH, Brookline NH, Concord NH, Exeter NH, Greenfield NH, Greenville NH, Hampton NH, Hollis NH, Hooksett NH, Keene NH, Manchester NH, Merrimack NH, Milford NH, Nashua NH, New Ipswich NH, Peterborough NH, Portsmouth NH, Raymond NH, Rindge NH, Wilton NH, Ashby MA, Chelmsford MA, Fitchburg MA, Groton MA, Pepperell MA, Townsend MA, Tyngsboro MA, Westford MA